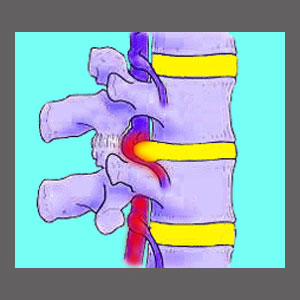 Spinal cord compression is the worst possible consequence of central vertebral canal stenosis. Cord compression can lead to many disabling expressions and severe cases typically require surgical treatment in order to relieve symptoms and preserve neurological functionality. The spinal cord is the superhighway that transmits sensory, motor and autonomic messages between the brain and body. In order for the spinal cord to accomplish this vital task, it must be healthy and free of impingement. If the cord becomes compressed by any type of spinal stenosis, then impairment of this signaling capacity is likely to occur, potentially causing dire neurological deficits in the anatomy.
This guide explains compression of the spinal cord through various causative mechanisms. We will also detail the direct consequences of cord compression and how the condition is likely to be treated using conservative, moderate and surgical interventions.
Spinal Cord Compression Defined
Compression is different than displacement. In some cases, the spinal cord is simply displaced by stenotic changes, which means that it is pressed towards one side of the vertebral canal, but not restricted in functionality in any way.
Cord compression is also different from compression of the thecal sac, since the various spinal membranes can be compressed to a moderate degree before any effect will be elicited to the actual spinal cord. Compression of the spinal cord is defined as pressure that is applied into the cord structure, often flattening and deforming the tissue. In drastic cases, the cord might actually suffer obvious injury (myelopathy), such as inflammation (myelitis), bleeding (myelomalacia) or spinal syrinx formation.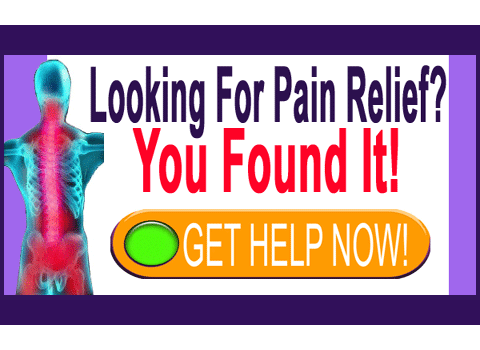 Cord compression ranges greatly in severity and consequences. Mild cases might be virtually completely asymptomatic, while the worst cases might cause dramatic paralysis conditions, incontinence, complete disability or even death.
Causes of Cord Compression
Virtually any condition that can cause spinal stenosis can also create cord compression. As with all manner of spinal stenosis concerns, there are permanent types of cord compression, which describe conditions where arthritic, vertebral displacement and spinal curvature-related concerns impinge on the spinal cord. There are also transient or impermanent types of stenotic cord compression that usually consist of some types of intervertebral pathologies and select non-ossified ligamentous concerns. Some of the most common permanent cord compression culprits include:
General osteoarthritic buildups within the spinal canal are the most common variety of stenosis that might eventually lead to cord impingement. Typical arthritic accumulations rarely cause cord compression alone, but can certainly contribute to compression of the central neurological structures in combination with other pathological factors.
Scoliosis, hyperlordosis and hyperkyphosis can all cause the spinal canal to lose normal alignment and general patency. Once again, these atypical spinal curvatures are rarely the exclusive source of cord compression unless combined with other contributing factors.
Severe grade 3 and 4 spondylolisthesis can cause cord compression, although these cases are rare. When cord impingement does occur, it can be severe and has a fair chance of actually damaging the cord in the worst expressions.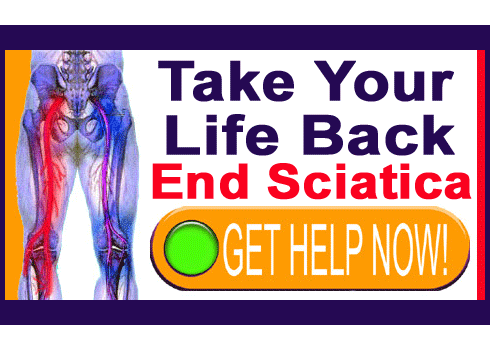 Ossification of extruded intervertebral ruptures and ligamentous ossification can contribute to permanent stenosis that might constrict the spinal cord, particularly when combined with other arthritic forms of stenosis.
Meanwhile, transient acute stenosis may be caused by the wide range of possible intervertebral bulges, herniations and ruptures, as well as the range of atypical ligamentous problems, including hypertrophy.
Vertebral fractures and compression fractures can fall into either the permanent or transient stenosis categories, depending on many case-specific criteria, but can often be instrumental in compressing the spinal cord.
Treatment of Spinal Cord Compression
Treatment for cord compression comes in 3 basic forms, conservative, moderate and surgical:
Conservative care measures are geared towards minimizing symptoms and maintaining physical functionality. Typical practices include a variety of drugs, chiropractic, physical therapy and activity-avoidance techniques. Conservative care is noninvasive and utilized when symptoms are not overly severe or when the cause of compression is transient and might resolve organically with time.
Moderate interventions include noninvasive practices that require more commitment, such as spinal decompression, as well as focused minimally invasive techniques, such as epidural injections or the least traumatic of surgical practices. Moderate treatments are used to control severe symptoms or to help resolve easily-fixed or transient types of cord compression.
Drastic treatment for spinal cord compression consists of surgical interventions. Depending on the underlying process causing the stenosis, this therapy path may involve an exhaustive range of procedures, including laminectomy, discectomy, corpectomy and spondylodesis, among others. All of these techniques will seek to decompress the spinal cord surgically, as well as reduce the extent of general canal impingement to prevent future symptomatic expressions.
---
Spinal Stenosis > What is Spinal Stenosis? > Spinal Cord Compression
---