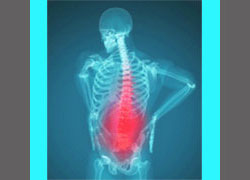 Spinal stenosis is one of the most frightening diagnoses in the back and neck pain treatment sector.  This is because stenosis can compromise the structural integrity of the central spinal canal, as well as reduce the effective size of the lateral recesses and neuroforaminal openings. Since the spinal cord and spinal nerves must traverse these anatomical passageways, a loss of patency can create neurological impairment which can have wide ranging and potentially catastrophic effects on the health and physical functionary of the individual. Stenosis is often associated with chronic pain and dire neurological consequences, such as disability and paralysis.
Spinal canal stenosis in all of its forms can be congenital or acquired either through the degenerative processes that affect the backbone or from traumatic injury. Regardless of how stenosis originates, it must be known that losses of central and foraminal canal patency are completely normal to experience as we get older. Therefore, being diagnosed with stenosis should never be a shock to any patient passed middle age. More importantly, the vast majority of stenosis conditions will not create any significant symptoms now or ever.
Spinal stenosis comes in several severities and can affect many different areas of the vertebral column. Mild to moderate stenotic changes are usually harmless and will not have any negative impact on the function of the nerve tissues.  However, severe and extreme stenotic changes can generate pain, paresthesia, weakness and dysfunction throughout the body, affecting multiple anatomical systems and locations.
Although stenosis is usually accurately diagnosed and successfully treated, many patients still fall victim to misdiagnosis, contraindicated therapy and even unnecessary surgical butchery. This is the exact reason why we created this website. We saw the need to provide objective, evidence-based research to assist patients in navigating the complexities and pitfalls of the back and neck pain care industry.
We are highly critical of the ethical and criminal injustices being perpetrated against many patients worldwide.  We speak out publicly against the often illogical financially-motivated treatment recommendations offered by soulless care providers. We purposefully separate ourselves from the mainstream medical juggernaut through our patient-focused approach to overall health. While some selfish doctors take exception to our exposure of the problems inherent to spinal stenosis treatment, many others have supported our efforts, demonstrating the true underlying mission of their noble profession: To help people; not to make money at the expense of good health.
As a premier chronic pain coach, researcher and advocate in the back and neck pain sector, I am proud to help you to educate yourself about spinal canal stenosis. As a patient who has suffered with chronic pain for over 3 decades, I feel that it is my life's calling to improve our collective state of health, especially in the face of an often cold, adversarial and greedy medical establishment. I offer a combination of expert experience and empathy that gives all the websites in The Cure Back Pain Network their unique voice.  I am fortunate to be joined here on the editorial board by many of the best caregivers in the world today, from a variety of respected healing arts including traditional medicine, chiropractic and complementary medicine.
This website is completely free and always will be, so please explore and begin learning everything about spinal and neuroforaminal stenosis.
Most sincerely,
Sensei Adam Rostocki, Founder and Editor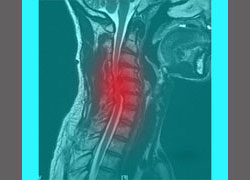 How to Use The Spinal Stenosis Authority
The navigation bar contains all the main topics on this site. Each subject is further detailed in a series of focused essays devoted to a particular facet of central or neuroforaminal stenosis. If you can not find what you are looking for, please utilize the search function. You can search any word or phrase for a complete list of results.
Learn about The Cure Back Pain Network on our Welcome Page.
Have a question? See our Frequently Asked Questions page.
Looking for something? Check the Site Map.
Enjoy The Spinal Stenosis Authority
We welcome you to Spinal-Stenosis-Treatment.Org. Here, you can learn everything you need to know about central canal and foraminal stenosis. We detail the causes of various types of spinal stenosis in the vertebral anatomy, as well as the symptoms that might be produced.  We explain the diagnostic process and caution patients about the common medical mistakes made during this crucial time. We also fully explore the best methods of spinal stenosis treatment for the cervical, thoracic and lumbar regions. Furthermore, our discussions take into account the physical and emotional considerations of stenosis, including the ways in which the mind factors into the progression of the condition.
This website is a gift provided by The Cure Back Pain Network. We are a patient education and advocacy organization (.org), not a commercial entity (.com).  We do not want your money. You are not expected to buy anything in order to benefit from this website. There is no sales pitch here. Just enjoy the veritable encyclopedia of expert stenosis information and use this knowledge to take an active role in your own healthcare. We truly hope to help all of you to find effective spinal stenosis treatment, which will get you on the right path towards lasting relief. The content of this site is 100% original and is written by the editorial board. Our content is never shared, distributed or syndicated.
The information on this website is designed to perfectly complement the relationship between you and your doctor and will provide ideas for discussion with your caregivers. After all, knowledge can be the most valuable tool for anyone who is stricken with chronic pain.