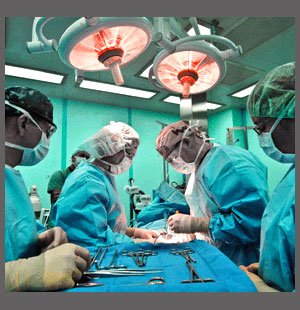 Corpectomy for spinal stenosis is perhaps the most invasive therapy utilized to resolve canal impingement. The procedure goes beyond the usual treatment methods of simply clearing the central canal and instead removes one or more entire vertebral bodies and their neighboring intervertebral discs. Corpectomy was formerly reserved for the absolutely worst cases of central spinal stenosis and was also utilized to repair damage caused by massive spinal trauma, such as that suffered during motor vehicle accidents and wartime injuries. Now, the trend towards using this extreme surgical intervention has moved towards common application for even mild to moderate cases of stenosis, as well as for many, many other relatively minor spinal issues.
This patient guide delves into the use of vertebral removal operations to treat a compressed central spinal canal space. We will detail the procedures used, the risks involved and the typical statistical outcomes after surgery.
Corpectomy for Spinal Stenosis Procedure
Corpectomy is defined as an operation that removes one or more actual vertebral bodies on the anterior of the spinal canal in an effort to decompress the central canal. The surgical objective here is to provide improved nerve function and/or or improve overall spinal stability when these vertebral bones are irreparably damaged.
Of course, once the bones are removed, the spine will require drastic repair in order to fix the defect created by the vertebral removal procedure. This repair phase of the operation can be accomplished in several ways, but always involves some types of spondylodesis, more commonly known as spinal fusion.
Corpectomy can be performed on any area of the backbone, but is most commonly attempted on the mid to low cervical and lumbar levels, since these are the most frequent sites of symptomatic stenosis. The technique can be undertaken using a dorsal approach, an anterior approach or utilizing multiple incisions placed in the flanks of the body. In most enlightened medical markets, the anterior and side approaches are far more commonly used, due to their less invasive nature, faster healing time and better patient satisfaction results.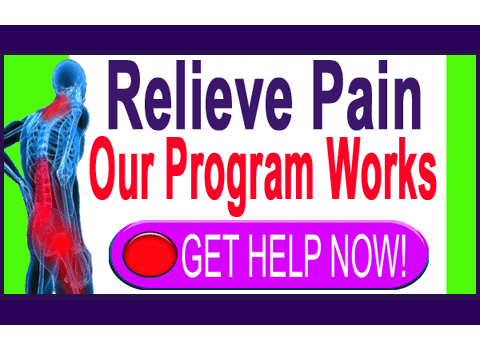 Regardless of the surgical approach used, the procedure will generally start the exact same way. First, the surgeon will cut free and remove the targeted vertebra(e) and the attached intervertebral discs that border it on both sides. Then, the central and foraminal canals will be inspected and treated or any conditions that continue to reduce patency, fully decompressing the neurological tissues. Once the surgeon is satisfied that the nerve tissue has been adequately freed from impingement, they can work on phase 2 of the operation: reconstructing the spine.
The reconstruction phase of the damaged vertebral column can be performed using a traditional spinal fusion or can be facilitated with one of the more modern medical devices that are specially designed for corpectomy reconstruction.
Traditional fusions will involve placement of a bone graft that might be harvested from the patient's skeleton, a cadaver skeleton or even made of a synthetic bone substitute material. In virtually all cases, this fusion will require significant reinforcing hardware to be used in order to allow full and proper healing. This hardware is typically left in place permanently, but may be removed in some patients, after the healing is complete, especially if the patient continues to suffer pain due to suspected hardware problems. Some procedures use a special cage device that fills the corpectomy defect and smaller bone grafts are placed in and around this metal framework to provide a faster and more solid fusion.
Some doctors elect to utilize implants such as the Xpand, Fortify and Synex systems. These small metal jack-like devices fill the gap in the spine, aiding in restoring stability and strength after the organic vertebral bone(s) are removed.
Once the reconstruction phase is complete, the incisions will be closed and the patient will begin the long and often agonizing recovery process that might take a full year or more.
Corpectomy Surgery Risks
Corpectomy is one of the most damaging of all spinal surgeries. Complication rate is extremely high, with many patients suffering postoperative consequences that far surpass their preoperative symptomatic states. Some of the most common risks and complications of corpectomy include any or all of the following occurrences:
The procedure typically involves massive blood loss and may require multiple transfusions, possibly increasing the risk of blood-born pathogens.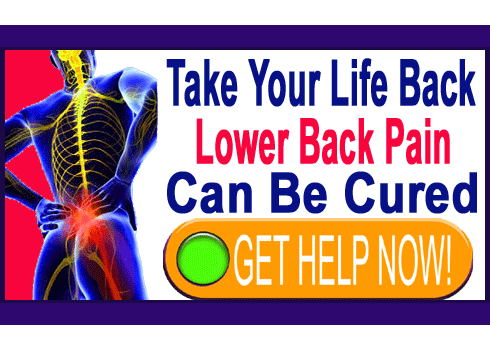 The operation completely revises the natural design and functionality of the spine, potentially causing severe postoperative pain and functional deficits.
The operation involves a spinal fusion, which is the single most complication-ridden type of vertebral procedure. Many fusions never fully heal, while others are technically deemed successes even though the patient might suffer symptomatic escalation postoperatively. Furthermore, spondylodesis creates accelerated deterioration of surrounding vertebral and intervertebral levels, often necessitating additional surgical techniques in the future.
Hardware-related complications are very typical, with patients enduring the loosening of fixation screws, plates and rods, breakage of implants or cage apparatus, and other possible ramifications of placing these synthetic devices into the body.
Some patients suffer a complete breakdown of spinal stability, resulting in disability and possible paralysis.
Of course, the procedure is long and involved, creating the need to keep the patient anesthetized for an extended duration. All the usual risks of anesthetic and general surgery come into play during corpectomy and many case-specific risks might also be faced by patients with particular life factors including advanced age, obesity, hypertension, diabetes and other conditions.
Corpectomy for Spinal Stenosis Statistics
Corpectomy is best utilized when there is simply no other choice but to remove the targeted vertebral segments to resolve the absolute worst cases of central canal impingement. This was the initial purpose of the procedure and remains its most rewarding application.
The modern back and neck pain treatment sector has steadily increased the invasiveness of treatments for all manner of structural spinal irregularities. We now routinely see patients undergoing surgery unnecessarily, with such drastic interventions as corpectomy and spinal fusion being used to treat minor disc, bone, curvature and vertebral alignment issues (or nonissues, as logic dictates in most cases).
Many readers have cited undergoing corpectomy, with subsequent multi-level fusion, for what objectively amounted to completely normal, expected and probably asymptomatic central canal narrowing. The fact that these stenotic changes were probably misdiagnosed as the actual cause of pain is almost universally supported by continuing postoperative symptomology. Meanwhile, their doctors view their treatment as a success, simply because the vertebrae were actually removed and the spine successfully fused. This is an unconscionable medical travesty.
We highly recommend that any patient who is advised to undergo corpectomy and fusion should get several professional opinions from a variety of doctors, including several nonsurgical practitioners. We find this to be the best path towards successful treatment, as well as the only way to avoid becoming yet another victim of opportunist surgeons who cut first and consider the very real consequences later, if ever.
Remember, a procedure like corpectomy for spinal stenosis changes the vertebral column structures for the worse, forever. There is no going back. Investigate the procedure only if there is no other option, since even alternative surgical techniques, such as laminectomy, offer better results with fewer risks and less collateral trauma. Be especially careful about utilizing fixation hardware, cages and implants during fusions, since these are known to contribute to postoperative pain more than any other single complication.
---
Spinal Stenosis > Spinal Stenosis Surgery > Corpectomy for Spinal Stenosis
---