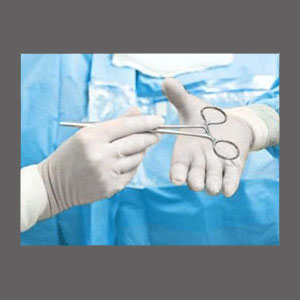 Laminectomy for spinal stenosis is surely one of the most effectual and versatile forms of surgical intervention for all varieties of central canal and foraminal stenosis.  Although laminectomy is considered "traditional" spinal surgery, it still demonstrates some of the best results for treating canal impingement issues virtually anywhere in the vertebral column. Better yet, newer less-invasive forms of the procedure can minimize collateral damage to the spinal structures, while still effectively treating the focal areas of stenotic change. However, not all is idyllic when it comes to using lamina removal surgery to resolve spinal stenosis.  There are also risks that are inherent to the technique, as well as the possibility of suffering undesirable complications due to many factors.
This report focuses attention on the modern applications of lamina removal surgery that are used to treat all manner of stenosis concerns in the spine.
Laminectomy for Spinal Stenosis Defined
Laminectomy is a classic form of spinal surgery in which part of the rear spinal bone, called the lamina, is removed in order to expose the central and foraminal canals and resolve pathological structural issues that reside within the interior canal regions.  The first forms of lamina removal operation were performed as far back as the late 1800s.
Laminectomy may be a misleading term, since the procedure comes in many forms and sometimes does not even directly remove the lamina itself.  In some cases, the lamina is left largely intact and is merely trimmed in order to maximize the available space within the central or foraminal canals. In other cases, one side of the lamina may be opened to allow minimally invasive access to the interior of the spinal canal.  This technique is sometimes called a laminotomy. In yet other scenarios, the surgeon might instead opt to remove the spinous process, instead of the lamina.  This is the spiny projection in the posterior center of the vertebra which can be easily palpated and visualized through the skin throughout the spine.  The true lamina reside to each side of this spinous process, forming the posterior of the vertebral structure.
Generally, the trend towards minimally invasive spinal stenosis surgery has led to the development and implementation of less damaging forms of laminectomy, such as the hemilaminectomy, which treats the lamina unilaterally, instead of bilaterally in most instances. Innovative surgical tools and techniques have been developed to allow surgeons access to the interior of the spinal canal without doing more collateral harm than is absolutely needed.  These minimally invasive procedures typically spare the soft tissues from dissection and only treat the aspects of the lamina that absolutely need the most attention, in order to minimize recovery time, postoperative pain and the risk for complications.
Laminectomy for Spinal Stenosis and Other Pathologies
For spinal stenosis treatment, laminectomy is used to widen the central or foraminal canals, as well as to access the interior of the canals in order to directly treat the causation of narrowing.  In most instances, this means removing osteophytes and osteochondral bars that can form within these neurological passages, in order to free up compressed nerve or spinal cord tissues.  In these scenarios, the procedure might be combined with a facet joint trimming technique.
Laminectomy can also be used to resolve problematic intervertebral protrusions that are deemed responsible for causing transient stenosis of the central canal or neuroforaminal openings.  This is particularly true when the disc might have ruptured and extruded, since the surgeon might need to gain access to larger areas of the canals in order to provide full resolution of compression or chemical radiculitis concerns.  In cases of disc-related stenosis activity, discectomy is usually also performed, as well as the possibility for other finishing techniques, such as artificial disc replacement or even spinal fusion (spondylodesis).
Lamina removal surgery can be used to treat many other less common spinal issues, such as spinal tumor formation within the vertebral canal, spinal cord injury, spinal nerve injury and atypical spinal curvatures.  In the last example, the procedure is most often combined with drastic forms of spondylodesis to stabilize the vertebral column.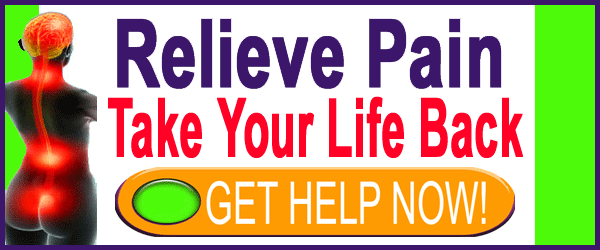 Laminectomy for Spinal Stenosis Risks and Benefits
Laminectomy should always be performed in the least invasive variety that can successfully accomplish the surgical objectives.  This will help minimize risks and complications.  The use of laser, fiber-optic and tool-through-catheter practices have advanced laminectomy greatly, while reducing damage to innocent tissues, such as the musculature of the back. Regardless, lamina removal is still a serious surgical event that maintains definite risk factors, including all of the following considerations:
Spinal cord or spinal nerve damage is possible for patients to experience.  Trauma to spinal neurological tissues is likely to leave permanent motor and/or sensory deficits.
Continued bleeding and infection are common complications of many operative spinal procedures, including laminectomy.  Infection might be serious and may require secondary surgeries to resolve.  Some cases of spinal infection are lethal.
Cerebral spinal fluid leaks are commonplace and might also require additional corrective surgery to resolve.
Poor treatment results range from continuing pain or neurological deficit, despite the resolution of the stenosis, to worsening of the symptomatic expression, often to disabling degrees.  Failed back surgery syndrome occurs in a significant portion of post-laminectomy patients.
When lamina removal is combined with other surgical techniques, risk and complication rates rise dramatically:
Discectomy during laminectomy often results in disappointing outcomes due to re-herniation or substantial intervertebral degeneration.
Artificial disc implantation can create hardware-based or idiopathic complications that often necessitate removal of the orthotic and implementation of spinal fusion instead.  This can be a multi-year affair that can torment patients with horrific pain and suffering.
Finally, spinal fusion is the most complication-fraught technique in the spinal surgery arena. Spondylodesis patients statistically suffer the most common rate of complications, as well as the most dire effects of said complications, including intractable pain, complete disability and even death.
Be sure to save any surgical intervention as a last resort therapy and always utilize the services of the very best surgeon available if and when an operation becomes a necessity.
---
Spinal Stenosis > Spinal Stenosis Surgery > Laminectomy for Spinal Stenosis
---