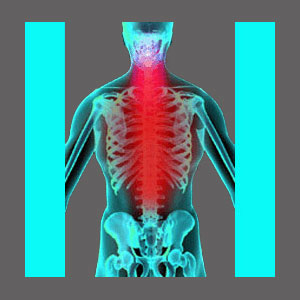 Are you suffering with intractable spinal stenosis symptoms? Have you tried everything to find relief, but still have pain and related neurological symptoms? You are definitely not alone.
Symptomatic spinal stenosis does benefit from the highest diagnostic accuracy statistics and also tops the list for successful treatment, even when surgery is required. This makes the condition stand out in sharp contrast from most other back and neck pain diagnoses where misdiagnosis and failed treatment are the rule, rather than the exception.
However, if you are one of the people who have not found relief despite treatment, these statistics are not very helpful or reassuring. In fact, you might be extra frustrated and angry that your pain had remained when most patients can be successfully treated. So what went wrong?
Intractable Spinal Stenosis Defined
Intractable means that the symptoms can not be managed. This can apply to your own personal ability to cope with the pain, as well as the ability of care providers to provide relief. If you are uncomfortable with the word intractable, you can easily substitute synonymous terms such as stubborn, persistent, chronic, treatment-resistant or defiant. These all work…
In essence, your symptoms continue despite treatment. They defy a cure and may have actually gotten worse in response to care. Does this sound familiar? If so, then you certainly have intractable spinal stenosis and you still need help, even if your doctor has already given up on you. (This actually happens!) Fortunately, we can be the lifeline you need to dramatically change the trajectory of your pain, just like we have for millions of others with various chronic pain issues around the world. Don't give up!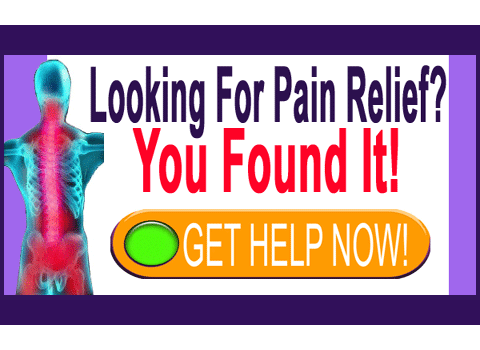 Why Does Spinal Stenosis Persist Despite Treatment?
There are many cases-specific reasons why a person might still have pain despite active stenosis treatment. It would be quite impossible to cover every single one of these individual reasons, but we can certainly account for about 97% of these cases by explaining 3 causative scenarios:
Scenario 1 describes misdiagnosis. Although spinal stenosis is not misdiagnosed nearly as commonly as say herniated discs, it still happens at a fair rate. Spinal stenosis is normal, expected and nearly universal in older people. Therefore, it makes an excellent scapegoat on which to blame pain, when in many cases the stenosis is incidental to the symptoms. When treatment is rendered, the stenosis might be resolved, but being that the true symptomatic source remains undiagnosed and untreated, the pain remains. This fate explains about 40% of persistent symptomatic stenosis cases that exist after treatment.
Scenario 2 describes patients who are only using symptomatic treatment for stenosis and wonder why they have not been cured. These people have no one to blame but themselves for their continued suffering. A cure is impossible if the underlying cause of pain is never addressed. Using drugs,, chiropractic, bodywork or other symptomatic modality will never lead to a cure. If relief is all that is desired, then so be it. However, do not wonder why you still have pain if you are just using methods of care which address the symptoms and ignore the underlying cause. This explanation accounts for about 52% of persistent stenosis pain profiles.
Finally, in scenario 3, some patients have actually been damaged by their surgical treatment. In these cases, other trauma has been caused to the spine, nerves, cord or soft tissues that causes pain to persist, even if the stenosis has been resolved. Also in this group are people who have experienced failed spinal stenosis surgeries in which the canal narrowing was not addressed adequately. Either way, this group accounts for about 8% of persistent stenosis complaints.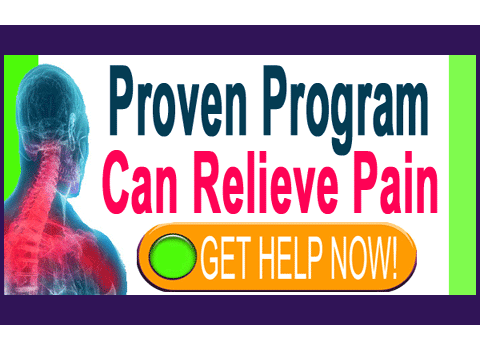 Intractable Spinal Stenosis Solutions
Now that you understand why stenosis might become a chronic and treatment-resistant problem, what can you do about it? Well, for most people there are simple solutions. Unfortunately, for some, the options may have run out based on poor decisions earlier in the treatment plan, poor outcomes earlier in the treatment plan or just terrible luck…
If you have been misdiagnosed, it is never too late to achieve a correct diagnosis on the source of your ongoing pain, even if you already had surgery for your stenosis. Manny, many people find out that their pain is ischemic in nature, rather than structural. This is the reason for the misdiagnosis, since ischemia leaves few clues to its true nature, especially for traditional doctors to recognize… We recommend knowledge therapy for these patients, since it tends to succeed where other forms of treatment have failed.
If you have relied exclusively on symptomatic care, still have pain and are tired of the slavery of continued care, then it is time to explore your options for curative treatment. Finding a modality that will actually address the stenosis is the best way to end pain, rather than take the edge off and prolong it indefinitely…
Finally, if you had failed stenosis surgery or have been further damaged in surgery, then your options are more limited. There is always hope for you by consulting with a new doctor, but some patients also find relief using knowledge therapy. Even though they may have suffered trauma or a failed outcome during surgery, some never actually required the operation in the first place, since they also fall into the misdiagnosed group. In these cases, it is never too late to find relief postoperatively, even if the surgery has failed you. This truth has been documented time and time again in many studies, including the many literary works of Dr. John E. Sarno in his work on the mindbody disorder known as tension myoneural syndrome.
Spinal Stenosis > Spinal Stenosis Relief > Intractable Spinal Stenosis