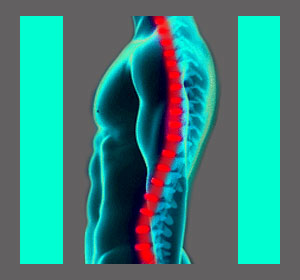 We pride ourselves on focusing our research efforts exclusively on the back and neck pain treatment sector, so we follow all the latest spinal stenosis news very carefully in order to provide our readers with the most important advancements in therapy. If you are a patient who has been diagnosed with central canal stenosis or neuroforaminal stenosis, it is critical that you make an effort to stay up-to-date about the latest happenings in this medical industry, in order to optimize your odds of enjoying lasting symptomatic resolution from any chosen treatment.
Spinal stenosis care is an ever-evolving industry, with lots of therapy options available spanning conservative, moderate and drastic interventions. Furthermore, besides traditional medical therapies, there are also complementary and alternative approaches to care that might be effectual and indicated for specific patients and conditions.
This essay explores some of the news that is at the forefront of the spinal stenosis treatment juggernaut. We will provide a glimpse at the details making news now, as well as previewing some hot topics that will likely make headlines in the near future.
Most Recent Spinal Stenosis News
In this section, we detail some of the most important recent activity that affects diagnosed spinal stenosis sufferers and influences their therapy choices:
First, more and more medical organizations have begun to caution their member physicians not to implicate stenotic changes as being symptomatic, unless there is definitive evidence of a pathological process at work. This news comes in response to research that has conclusively proven that both foraminal and central stenosis are normal to experience in the spine as we age. Furthermore, clinical studies demonstrate conclusively that mild to moderate degrees of stenosis activity in either location are unlikely to create any nerve or spinal cord compression and should remain asymptomatic. This means that treatment is not needed or indicated in the vast majority of diagnosed stenosis scenarios.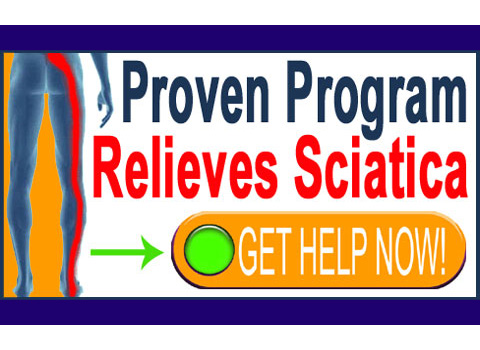 Next, medical science now realizes that in rare symptomatic versions of stenosis, conservative care is unlikely to provide any lasting benefits towards actually positively managing or resolving the condition. In cases where stenosis is deeded to be definitively symptom-generating, surgical interventions stand the best hope of providing relief and improving physical functionality, but this statistic does have a few exceptions to consider for transient disc-related stenosis concerns.
Finally, one of the most important pieces of news that has influenced the way patients should be treated is the discovery of the true scale of misdiagnosis commonly perpetrated in the traditional medical treatment sector and in many of the complementary healing arts, as well. Statistics demonstrate that the majority of patients who are placed in treatment for stenosis problems do not require the types of care provided, since most conditions do not fit the definitions of proof for a symptomatic version of central canal or foraminal opening narrowing.
Important News About Stenosis
On the horizon, there are many promising news stories just waiting to happen in the spinal stenosis treatment industry. Here are some of the most important topics to watch for over the coming months and years:
Mindbody medicine is becoming a carefully studied aspect of back and neck pain care. Many doctors now realize the indisputable proof that back or neck pain, just like any type of chronic pain, might be related to psychoemotional and not structural reasons. Furthermore, the same structural issues implicated in causing pain might be purposefully used by the mind to make the pain seem more structurally-physical, even though the abnormalities are purely incidental to the symptoms. Several noted physicians are currently using or developing mindbody care regimens specifically designed to treat symptoms that originate in the subconscious mind. We support this research, since alternative stenosis treatment has shown itself to be very effective when used appropriately and demonstrates no risk to health or wellness, unlike more traditional therapies. We look forward to reporting more on mindbody therapies in the near future.
Surgical interventions are also constantly improving for stenosis care. Minimally invasive techniques continue to improve treatment outcomes, while reducing collateral damage to the back and spine. If you do have definitively symptom-generating stenosis, then be sure to check out the latest spinal surgery procedures in order to maximize the efficacy of your results, while minimizing risks.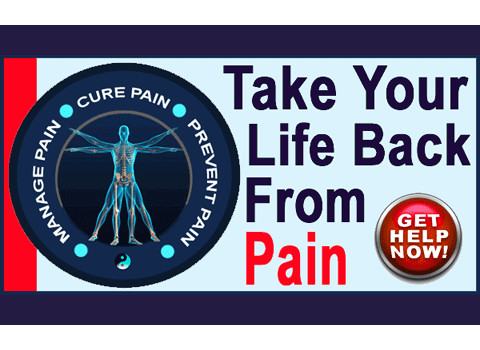 Also in the surgical field, many doctors are expanding research that allows for ways to avoid spinal fusion when treating a variety of significant structural issues in the spine. In many cases, fusion, also called spondylodesis, is added to other procedures to stabilize a surgically-treated vertebral column after the stenosis is resolved. Innovative technologies, including disc replacement and a selection of implants, can improve postoperative results without the need for fusion in some circumstances.
Evaluating Spinal Stenosis News by Source
Just remember that news always comes from a specific source and has a motivation for being propagated. Most patients rely exclusively on their doctors to inform them of any new developments in the treatment sector, which is both a great and terrible idea, when viewed from contrasting points of view. Doctors are credible and well informed, which makes them an ideal source of news. However, doctors may unfortunately only spread important news to their patients when they have money to be made by offering the service in question. If they do not offer the service, then do not expect a doctor to tell a patient that they have other choices available to them. This financial motivation in the treatment selection process is a major problem suffered by patients with all manner of back and neck pain problems, regardless of whether they seek medical or complementary care.
Medical journals and magazines offer news on many advancements in stenosis treatment, but these texts rarely reach the general population and are marketed mostly to caregivers once again in a effort to generate income for treatment providers, product developers and manufacturers.
The internet is a great place for patients to learn, since many credible sources exist to help patients find effective spinal stenosis care. Just be sure that you understand the reason why a website might be recommending a certain technique or treatment. Many sites are directly run by doctors and qualify to be called marketing, rather than educational materials. It is always best to find an objective source of information that reports everything in the industry without commercial incentives. This is the exact mission that has guided us at The Cure Back Pain Network for the last decade and the same mission that will continue to serve our readership far into the future.
---
Spinal Stenosis > Spinal Stenosis Facts > Spinal Stenosis News
---