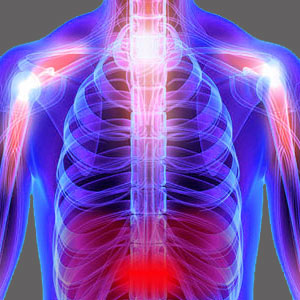 Discectomy for spinal stenosis is used in cases where herniated discs are the primary cause of central vertebral canal impingement, the primary cause of neuroforaminal stenosis or a secondary cause of any type of stenosis. In this last case profile, discectomy is virtually combined with other forms of surgical intervention, although this can be true for the primary cause scenarios, as well.
Discectomy is the most common form of spinal surgery and is used to treat disc-related pathology. Sadly, the vast majority of disc surgeries are performed on discs that are not the true source of pain, giving the operation its terrible reputation for failure. Fortunately, treating disc-related stenosis is one of its better indications and can result in great outcomes for some patients.
This essay explores the use of discectomy in spinal stenosis and foraminal stenosis patients. We will examine the best and worst uses for discectomy and provide some facts that every patient should know before considering undergoing the procedure.
Discectomy for Spinal Stenosis Indications
Discectomy is utilized in cases where a herniated disc has compromised the central spinal canal and/or foraminal canal, causing compression of the spinal cord and or spinal nerve roots.
Disc-related stenosis is generally considered transitory and can resolve all by itself. However some cases will not resolve and may require treatment, while many cases exist along with other more permanent stenosis, such that that caused by general osteoarthritis and age.
In the neck, discectomy can be used to resolve disc-related compression of the spinal cord within the primary vertebral canal, typically caused by central herniated discs. It can also be used to treat acute foraminal stenosis resulting in a pinched cervical nerve root, most often from a posterolateral herniated disc, but less commonly from a foraminal, or extraforaminal herniation.
In the lower back, discectomy is often used to relieve compression of the cauda equina in the central vertebral canal, as well as resolving foraminal stenosis resulting in compression of single nerve roots.
Since both the lumbar and cervical regions also feature spinal and foraminal stenosis due to normal age and activity-related changes, discectomy is frequently combined with other forms of spinal surgery to resolve multiple causes of stenosis at once.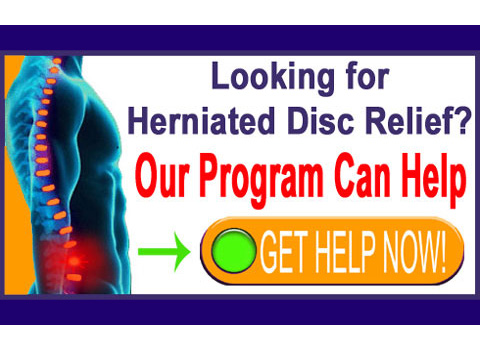 Discectomy Procedure
Discectomy can be performed using a wide range of approaches, but is usually a minimally invasive technique using an anterior incision to avoid having to dissect the dorsal musculature to reach the spine. Regardless of the approach used, all discectomy procedures seek to remove the herniated disc, in part or in whole. In some cases, only the offending herniated portion can be removed, relieving pressure and resolving stenosis. In other cases, the entire disc must be removed and the defect corrected using one of 2 surgical options:
The first option to correct the missing disc defect is to implant an artificial spinal disc. This method of reconstruction preserves spinal functionality, but subjects the patient to the possibility for hardware failure. However, the theory behind artificial disc implantation is certainly much more enlightened than the far more often utilized option of spinal fusion.
Spinal fusion is the gold standard for reconstructing the defect in the spine following complete discectomy (often called discotomy). This is ironic, given the hugely controversial nature of spinal fusion and the fact that it is proven to be pathological to the form and function of the spine. Fusion is always best avoided if there is any possible way to do so. However, it is used more and more, since it is a financial windfall for doctors and actually makes their jobs as surgeons much simpler when it comes to the procedure.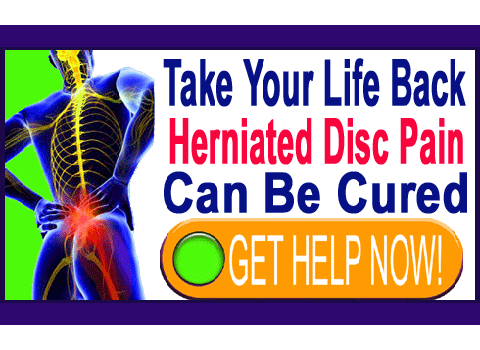 Discectomy for Spinal Stenosis Factsheet
Discectomy fails more than any other types of spinal operation. The primary reason for this failure is misdiagnosis of the disc as the source of pain. The vast majority of herniated discs and degenerated discs are complete nonissues and are typically scapegoated by money-hungry doctors to justify expensive treatment. Only a small minority of all disc issues are symptomatic, especially when it comes to causing spinal stenosis.
It is for this reason that all patients are strongly cautioned to make sure the diagnosis of disc-related stenosis is sound before even considering any type of surgical care. Most disc surgeries fail immediately or eventually. Avoiding disc surgery is both prudent and intelligent, given their horrific curative outcome results.
An alternative treatment that can still provide curative care with far less risk is nonsurgical spinal decompression. This therapy works well for resolving symptomatic herniated discs and does not cause the type of spinal trauma inherent to an operation on the backbone.
Spinal Stenosis > Spinal Stenosis Surgery > Discectomy for Spinal Stenosis