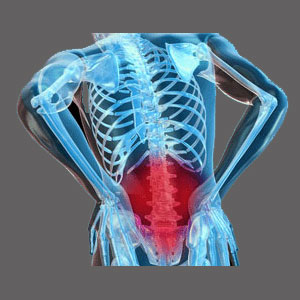 Spinal stenosis in the lower back is the most common form of central canal and foraminal narrowing in the human spine. Lumbar spinal stenosis is usual and expected as people get older, since the typical spinal aging processes act upon the lower back more than any other region of the backbone. These contributory processes include osteoarthritis and degenerative disc disease in virtually every adult and bulging and herniated lumbar discs in most adults.
The older a person gets, the more likely they are to demonstrate the physical signs of spinal stenosis in the lumbar spine. However, this is not to say that they should expect pain from these anatomical alterations, since most mild to moderate cases of stenosis are almost never overly symptomatic. Furthermore, it must be understood that these minor cases of stenosis represent the overwhelming majority of diagnosed patients.
This essay takes a long overdue objective look at lumbar spinal canal narrowing conditions.
What is Spinal Stenosis in the Lower Back?
The lumbar region, and particularly the lower lumbar region, suffers the most wear and tear throughout life. This causes the build-up of many causative or contributory factors which may enact a central canal stenosis, lateral recess stenosis or neuroforaminal stenosis condition. All three of these diagnostic conclusions describe a situation in which the respective area of the body (central canal, foraminal openings or lateral recess) is narrowed due to one of more processes.
The most common reasons for the spinal stenosis diagnosis to be made in the lower back include all the universal or near universal conditions listed above, as well as the high incidence of scoliosis, spondylolisthesis and atypical front to back spinal curvatures, such as hyperlordosis and hypolordosis.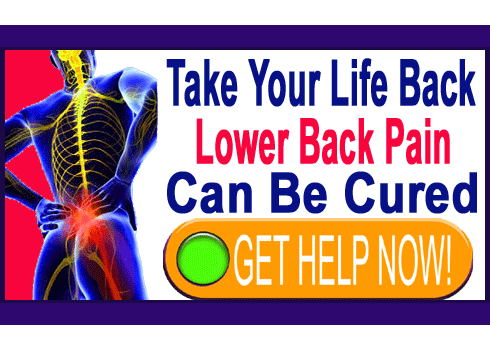 Spinal Stenosis in the Lumbar Region
While spinal stenosis in the lumbar region is almost a given as we reach old age, the chances of suffering severe or chronic pain, or related neurological symptoms from the condition, are slim. Only advanced and extreme stenosis issues in the lumbar spine will be definitively symptomatic. The majority of other cases fall into the mild to moderate range, making these almost exclusively asymptomatic spinal stenosis non-issues. Sure, the stenosis is there, but there is no reason to blame it as the source of any coincidental pain, since these milder forms still allow plenty of room for the spinal cord and spinal nerves to function properly.
Be sure to learn all you can about your specific diagnosed form of stenosis in order to better your chances for successful treatment and lessen your chances for the all-too-common misdiagnosis, which is a literal epidemic in the back and neck pain industry.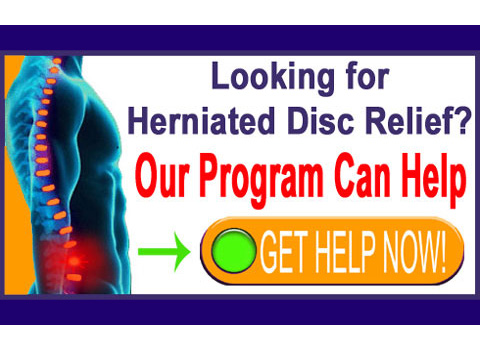 Spinal Stenosis in the Lower Back Consequences
We know that any notation of stenosis on an MRI report can be incredibly frightening. This is precisely why it is so important to educate yourself to the facts of spinal stenosis in order to repudiate the very powerful fear and nocebo effect which accompanies many diagnostic pronouncements.
If you happen to also have one of those doctors who is trying their best to make you into a cash cow, you may have only been given part of the facts about your condition in order to scare you into beginning or continuing often unneeded and inappropriate treatment or even spinal stenosis surgery.
Think it never happens? Well, you have another thing coming. It happens in a huge number of naive patients. Why do you think that so many lumbar stenosis treatments fail? It is because the diagnosis of stenosis as the true source of pain is incorrect in many cases, or may be due to the purely profit-driven motivations of care providers, despite accurate diagnoses in others. Sad.
---
Spinal Stenosis > Lumbar Spinal Stenosis > Spinal Stenosis in the Lower Back
---