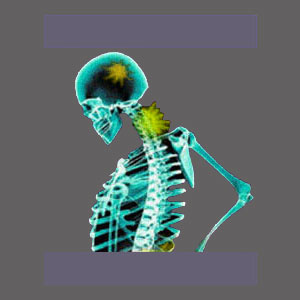 Mindbody medicine for spinal stenosis is a parallel treatment path that roots out psychosomatic contributors to pain. Although mindbody medicine does not address any structural issues that might be contributory to symptoms, the techniques are still very effective in curative efficacy, demonstrating the high rate of misdiagnosis of stenosis as the actual cause of pain in some patients.
Mindbody medical techniques are hard science, using proven methods of care that are well known to provide excellent results for many patients. However, in order for mindbody medicine to work, the structural issues deemed responsible for pain must be innocent to some degree. For cases where structural issues do contribute, some degree of pain will remain, while in cases here the stenosis is completely misdiagnosed as the origin of symptoms, pain might cease completely.
Mindbody medicine remains one of the fastest growing healthcare specialties and is certainly a fascinating topic of discussion. The Cure Back Pain Network is one of the original providers of quality information about mindbody medicine and remains the most comprehensive resource on the internet today. This essay continues our tradition of complete coverage of mindbody health by detailing the benefits and limitations of using mindbody medicine for treating spinal stenosis.
What is Mindbody Medicine for Spinal Stenosis?
Mindbody medicine is a complicated topic, since the practices used are both traditional, yet alternative at the same time, making them seem contradictory in their approach. The techniques are medically proven to work and adhere to all classic medical teachings, yet are rarely used outside of this particular specialty.
Modern medicine tends to embrace drugs, injections, physical therapy and surgery for spinal stenosis care. Surely all of these modalities have their place and are useful for indicated conditions. However, mindbody medicine provides some of the very best results of treatment, despite using no physical methods of therapy at all. Instead, mindbody medicine seeks to identify and rectify causative issues in the mind that are partially or wholly responsible for generating pain as a defense mechanism. The reason why mindbody medicine works so well is unfortunately the frequent misdiagnosis of asymptomatic degrees of spinal stenosis as the root source of suffering, instead of the positive identification of psychoemotional issues as the true origin.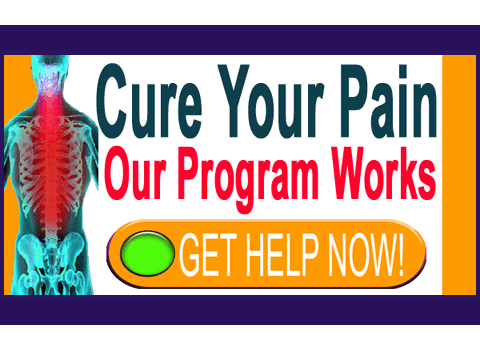 The techniques of mindbody medicine remedy this mistake, taking focus off the innocent spinal structural changes and placing the subconscious and unconscious minds in the spotlight of treatment. Although this sounds like the least likely path for successful care, statistics prove otherwise, with a majority of indicated patients enjoying lasting cures without drugs, injections, PT or surgery.
Mindbody Medicine Indications
For purely structural stenosis that involves verified compression of spinal nerves or the spinal cord, mindbody medicine is not the right path of treatment. However, it is important to remind readers that stenosis in mild to moderate degrees is almost universal to experience as we age and that most stenosis will never progress to symptomatic stages of development. Therefore, it is a safe conclusion that many diagnosed cases are actually mistakenly identified and qualify to be called scapegoats, rather than true causes. In fact, a significant portion of diagnosed patients receive a verdict of stenosis as the underlying origin of their pain without any definitive evidence of compression of any neurological tissues at all. The diagnosis is simply made on the basis of imaging studies which show a reduction in the effective central or foraminal canal sizes.
Given proper diagnostic evaluation, fewer patients would receive a diagnosis of stenosis and more would receive verdicts of idiopathic back or neck pain. However, this is not the state of the current "know-it-all" medical establishment, which tends to diagnose structurally, even when evidence is sadly lacking in support of said diagnosis. This fact places a tremendous burden on patients to quickly improve their knowledge of their proposed diagnosis: spinal stenosis. It also forces them to advocate for themselves in order to prevent misdiagnosis and failed treatment from endangering their health and very lives. Luckily, spinal stenosis rarely presents an emergency scenario for treatment and therefore allows patient the ability to test the diagnostic theory for accuracy. One of the best ways to accomplish this task is with the application of knowledge therapy, a fundamental method of mindbody medicine.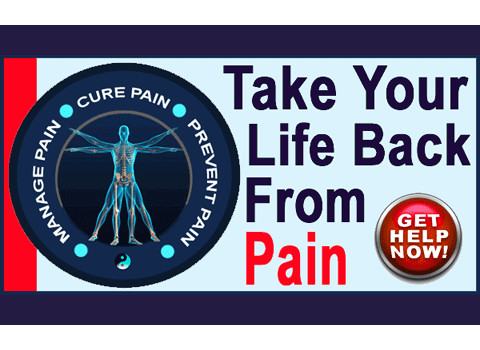 Mindbody Medicine for Spinal Stenosis Factsheet
To summarize mindbody medicine, the techniques are most useful when there is doubt about the accuracy of the diagnostic verdict. Since Cartesian medical philosophy remains strong despite overwhelming evidence of its limitations and failings, many patients continue to be mistakenly diagnosed. For these patients, mindbody medicine offers the very best hope for achieving a cure by addressing and correcting causative issues that reside in the mind, rather than the spine. We can say for sure that among all psychogenic pain conditions, back pain remains one of the most common and effective smokescreens, acting as an ideal defense mechanism against repressed and suppressed subconscious sensitivities.
As far as practices that compose mindbody medicine, knowledge therapy remains the gold standard, since it is curative, rather than symptomatic. However, pain coaching is also known to provide amazing coping mechanisms for patients who can not end pain, as well as for patients with actual structurally-motivated pain who wish to utilize the healing capabilities of the organic self, rather than rely on drugs, injections and surgeries that are risky and inherently damaging.
If you are interested in the positive benefits of mindbody medicine, we strongly recommend reading more about psychosomatic pain, knowledge therapy and how the body can and will heal itself, by studying the many essays on these topics across the various sites of The Cure Back Pain Network, including Spinal-Stenosis-Treatment.Org.
---
Spinal Stenosis > Alternative Medicine for Spinal Stenosis > Mindbody Medicine for Spinal Stenosis
---