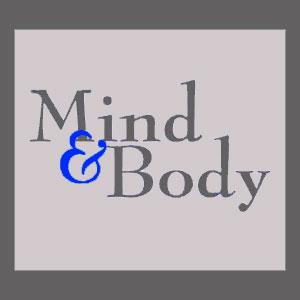 Knowledge therapy for spinal stenosis is a confusing topic for many patients to understand. This is because although we recommend knowledge therapy as one of the most effective and safe treatments for many forms of chronic pain, the method is NOT right for all forms of stenosis. In fact, knowledge therapy is best suited for cases wherein the stenosis exists, but is NOT the actual cause of pain, rather than in cases when the stenosis is definitively symptomatic.
The obvious problem here is how to tell if the stenosis is truly to blame for symptoms or whether it is acting as a convenient (and virtually universal in older people) scapegoat on which symptoms are being unfairly and incorrectly blamed.
This discussion focuses on the use of knowledge therapy techniques in spinal stenosis patients. We will explore the pros and cons of this treatment and highlight times when it is optimally indicated and times when it is not the best course of action for people who have been diagnosed with central spinal stenosis and/or neuroforaminal stenosis.
What is Knowledge Therapy?
Knowledge therapy is a term first coined by the famous Dr. John Sarno of the Rusk Institute of Rehabilitation Medicine in New York City. The therapy uses information to literally end many forms of chronic pain and various health conditions, mainly by dispelling the various scapegoats that had been mistakenly blamed for creating the pain and educating the patients as to the real underlying mindbody causes. Although it sounds rather like alternative medicine in description, knowledge therapy is a well developed, respected and proven traditional medical therapy created by an MD who is famous the world over.
Knowledge therapy has been instrumental in literally curing tens of millions of people from its original sources (Dr. Sarno's various books) and tens times that number due to exposure from websites like Cure-Back-Pain.Org. (This is a great place to learn about knowledge therapy, since it is now the premier source of the treatment in the world today after the death of Dr. Sarno in 2017). It has been a beacon of hope in the chronic pain and illness sector, which of course, is a sector of healthcare that generally relies of dangerous symptomatic therapies that provide NO CHANCE for a cure.
Knowledge therapy is certainly one of the most important medical developments in modern history. However, that being said, it is NOT ideal for many cases of spinal stenosis. Let's explore further by discussing when it is indicated as an optimal therapy and more importantly, when it is not…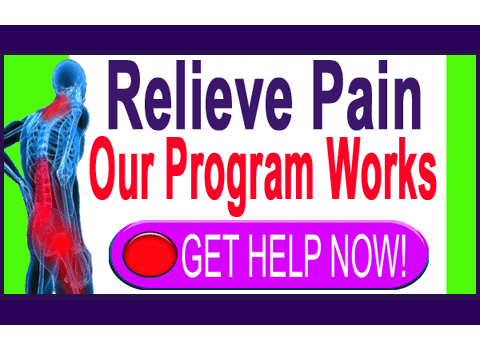 Knowledge Therapy Indications for Central or Foraminal Stenosis
Knowledge therapy is ideal for treating symptoms that have been mistakenly blamed on spinal stenosis, when in fact, they exist for some other reason. Spinal stenosis can and often is misdiagnosed as a cause of pain when the structural changes are mild to moderate and not definitive pathological.
In this regard, it is absolutely critical to remember that spinal and foraminal stenosis are completely normal process for virtually all adults to experience as they get older. The overwhelming majority of adults middle age or older will demonstrate stenosis in the neck and lower back. However, most people will never develop symptoms or only experience minor and transient symptoms as a result of these structural changes. This is scientific fact, but does not prevent some cases of stenosis from being unfairly implicated as pathological, particularly by care providers who are NOT spinal-specialist neurologists.
In cases where stenosis is incidental to pain, knowledge therapy might be the very best type of treatment for chronic symptoms. Not only may it completely resolve the pain, but will also definitely provide additional health benefits and advocacy guidance for wellness far into the future. This is one of the reasons we always recommend seeking symptomatic correlation with a neurologist who focuses on the spine when it comes to diagnosing spinal and/or foraminal stenosis.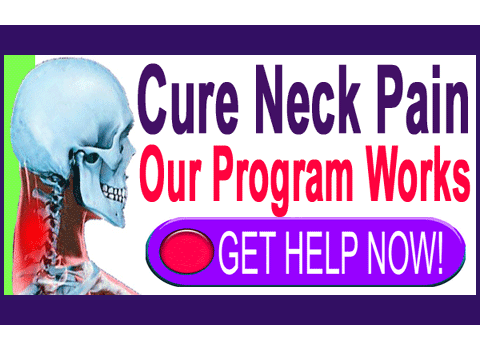 Knowledge Therapy for Spinal Stenosis Contraindications
When spinal stenosis IS actually pathological (and it certainly can be and sometimes is!), knowledge therapy will NOT provide any relief from pain or neurological expressions. It may still provide some additional health benefits, but patients should not expect to cure stenosis symptoms using this path of treatment.
If a patient has received more than two quality neurology opinions linking stenotic changes with the current symptomology, they should instead pursue the recommended care protocol suggested by their neurologist, be it conservative, moderate or invasive care. We provide detailed sections on the entire range of spinal stenosis treatments and stenosis surgery for your research needs to help guide you on the path to your own cure.
However, knowledge therapy is always useful in health optimization and is also important to help patients to recover from even the most structural pain problems, since it uses mindbody medicine techniques that are effective and insightful. Knowledge therapy can never hurt, as an addition to any traditional, complementary or alternative treatment plan. However, in cases of true anatomical pathology, it should be used as an addendum therapy and not as a primary method of care, since it can not and will not provide a lasting cure.
Just to provide balance to this discussion, it should be noted that spinal stenosis is correctly identified as the source of symptoms more often than virtually any other common back or spine diagnosis. That being said, a significant number of patients do experience misdiagnosis of their spinal stenosis, leading to poor therapeutic outcomes and possible complications from drug therapies and surgeries that were never truly even needed.
Spinal Stenosis > Alternative Medicine for Spinal Stenosis > Knowledge Therapy