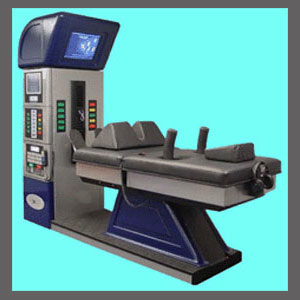 DRX9000 for spinal stenosis might provide effective, curative therapy for certain types of central and foraminal stenosis. Spinal decompression is unique among nonsurgical modalities of care in that it can actually act on the interior of the spinal canal, enacting changes that can cure select varieties of stenosis, instead of simply relieving their symptomatic expressions. This fact makes nonsurgical decompression treatment incredibly exciting and promising as an ideal therapy option for millions of patients.
Spinal decompression is definitely thought to be one of the most effective therapies for disc-related stenosis of any type or location. It is also thought to be relatively effectual for resolving general pinched nerves caused by external osteophyte buildup around the foraminal openings, leading to foraminal stenosis. However, there are many contraindications for treating stenosis with spinal decompression, as well, and most patients will not qualify as suitable candidates if they express typical arthritic-related changes within the central or interior foraminal canals.
This focused essay explores the DRX9000 and its potential to treat stenosis. We will examine the treatment protocol, the mechanism of action by which the machine can provide curative intervention and the results that can be expected for a variety of diagnoses.
DRX9000 for Spinal Stenosis Indications
DRX9000 is definitely indicated as a treatment for intact herniated discs (not ruptured) that are causing and contributing to central or neuroforaminal spinal stenosis. This includes central herniated discs that may be impinging on the spinal cord or the cauda equina within the primary spinal canal, as well as posterolateral herniated discs, foraminal herniated discs and far lateral herniated discs that may be compressing an individual nerve root as it attempts to exit the spine.
DRX9000 treatment is also indicated for facet joint arthritis that may be contributing towards foraminal stenosis through the growth of exterior osteophytes on and around the joint.
DRX9000, just like all forms of nonsurgical spinal decompression, such as the AccuSpina, VAX-D and Antalgic Trak systems, is not indicated for traditional arthritic buildup within the central spinal canal as a primary cause of stenosis. It is also not indicated for other specific causes of central and/or foraminal stenosis, such as those created by congenital disposition, scoliosis, lordosis, kyphosis, spondylolisthesis or other structural abnormality.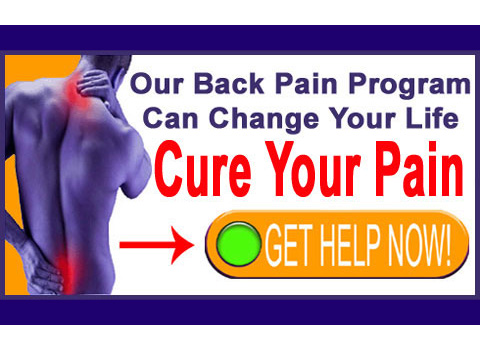 DRX9000 Treatment Protocol
For indicated conditions, DRX9000 can be used to actively treat the underlying cause of stenosis over the course of 4 to 8 weeks. Most patients receive treatment every day or almost every day for about a month, although some care providers have changed this protocol to allow a more flexible schedule of therapy over 2 months time. Sessions last about half an hour and consist of mechanical traction provided by the DRX9000, DRX9000C or DRX9500 machine. Treatment can be rendered for lumbar or cervical stenosis of the central or foraminal canals using these various devices.
DRX9000 treatment should not be painful and most patients report no discomfort once they get over their initial nervousness, as the machine can be daunting in its appearance.
Many care providers include additional modalities of care packaged with their DRX therapy, including diathermy or cryotherapy before or after decompression, as well as massage, TENS, laser treatments or other complementary practices. There is little objective evidence that these additional modalities increase the effectiveness of the DRX9000, but they certainly increase profitability for caregivers.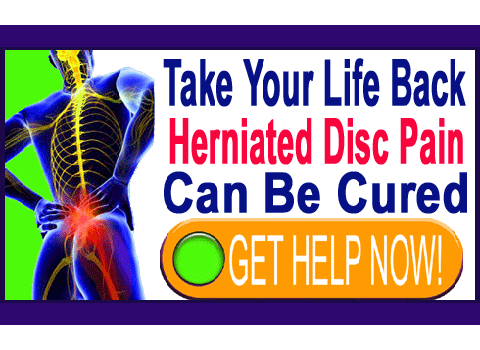 DRX9000 for Spinal Stenosis Outcomes
Results for disc-related stenosis are very good to excellent. The vast majority of patients find relief from disc-related pain within the indicated timeline of care. Outcomes for facet joint osteophytes are less promising, especially when a pinched nerve might result from outcroppings of bone spur growth. However, results are still acceptable and the treatment process is basically risk free, unlike surgical care.
Some patients may need follow-up sessions in the future, should the pain return. At least the DRX9000 can be used for such additional therapy if needed and it certainly does not prevent the patient from pursuing surgical interventions if decompression therapy fails to delver positive results.
Most DRX9000 treatment is provided by chiropractors, as is common with all nonsurgical spinal decompressions systems. Some medical traditionalists have criticized spinal decompression devices as being unproven and highly controversial. However, enough evidence exists to show efficacy and the positive testimony of countless patients over a relatively long timeline of use can not be ignored.
It should be noted that DRX9000 treatment is very expensive and is most commonly not a covered service under most major medical insurance plans. However, since the treatment offers the possibility for a cure and is of limited duration and risk, the value is actually quite good when compared to the cost and inconvenience of ongoing symptomatic care over long treatment timelines.
---
Spinal Stenosis > Spinal Stenosis Treatment > DRX9000 for Spinal Stenosis
---